Moe Turns Crazy 8 ٩(ˊᗜˋ*)و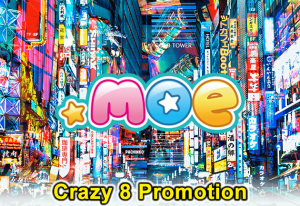 We've turned 8! In celebration, we are running a promotional discount on .moe domain name registrations at select registrars.
Search for your name above to find out which registrars are offering the promotion.
After searching, click on the registrar of your choice to see their sale price and register your .moe domain.
The promotion runs from July 22, 2022, 00:00 UTC, until August 31, 2022, 23:59:59 UTC.