Moe Day Celebration
Moe Day…? Is that a real thing?
Yes!
Moe Day – 萌の日 (moe no hi) is a play on the Japanese characters for October 10th.
October = 十月
10th (day of the month) = 十日
When written traditionally, from right to left (top to bottom), October 10th looks like this: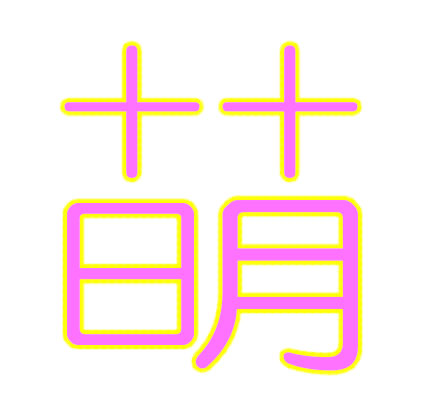 This very closely resembles the Japanese kanji 萌 (moe)!
To celebrate Moe Day select registrars have decided to show some love to .moe by offering special deals throughout October. Check out some of the registrars below:
Participating Registrars
・BR Domain, Inc. d.b.a. namegear https://namegear.co/
・Gonbei Domain http://gonbei.jp/tld/moe/index.html
・Gandi.net https://www.gandi.net/domain/moe/news
・Name.com https://www.name.com/domains/moe
* The promotional period and pricing is up to each individual registrar
Check out this awesome video by name.com!
"Getting to Know .MOE"

Official Theme Song
"dotMoe"
Listen to the Moe Domain Official theme song once and you'll be humming it all day long!
HAPPY MOE DAY!!